Bernadette Robinson, Practice Manager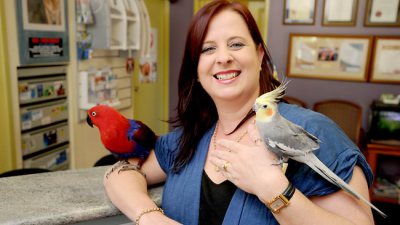 A Brighton local since 1975, Bernadette has had the privilege of being associated with Brighton Veterinary Surgery since 1994. She nursed for 2 years at Brighton Veterinary Surgery before moving with her family to NSW where she completed her qualifications. During that time she was Senior Veterinary Nurse at Mountains Animal Hospital, one of the biggest practices in the state. Upon the family's return to QLD some 4 years later, she immediately fell back into employment at Brighton Vets and has been there ever since.
In 2006, when Dr Adrian Gallagher decided to sell the small animal component of Brighton Veterinary Surgery, Bernadette, her husband and family decided to purchase the business. They have never looked back.
They are the first non-veterinarian owners of a veterinary practice in QLD and probably the 3rd in Australia. It has been a very happy decision for the whole family and Bernadette considers herself incredibly lucky to be able to offer the good people of Brighton and the surrounding areas, a professional, friendly, complete pet care service.
She and her family hope that everyone feels comfortable and welcome in the practice while we provide the highest level of care we can.
Kiri, Vet Nurse (Cert IV in Veterinary Nursing and Extended Certificate in Surgery)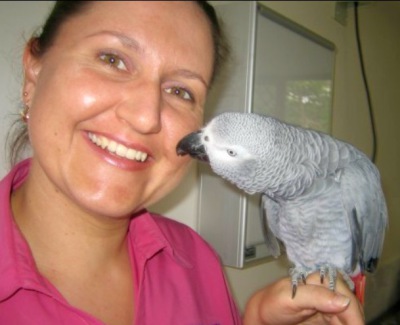 Kiri started her Veterinary Nursing career in 1999 after 3 years working as a zookeeper. She was lucky enough to secure a nursing position at the Brighton Veterinary Surgery in 2001.
 
Kiri completed her Cert IV in Veterinary Nursing in 2002 and went on to further her studies by obtaining her Extended Certificate in Surgery in 2005.  She continued working at Brighton Vets as Head Surgical/Medical nurse, until she was given the opportunity to follow her passion in Avian medicine and help Dr Adrian Gallagher open up the Brisbane Bird Vet in 2006. 
 
Kiri left nursing for a few years in 2009 to 'hand raise' her twin girls but nursing called her back to the Brighton family as a Senior Vet Nurse and Office Manager. 
 
Please come in and say hello she loves meeting new families and welcoming back the old.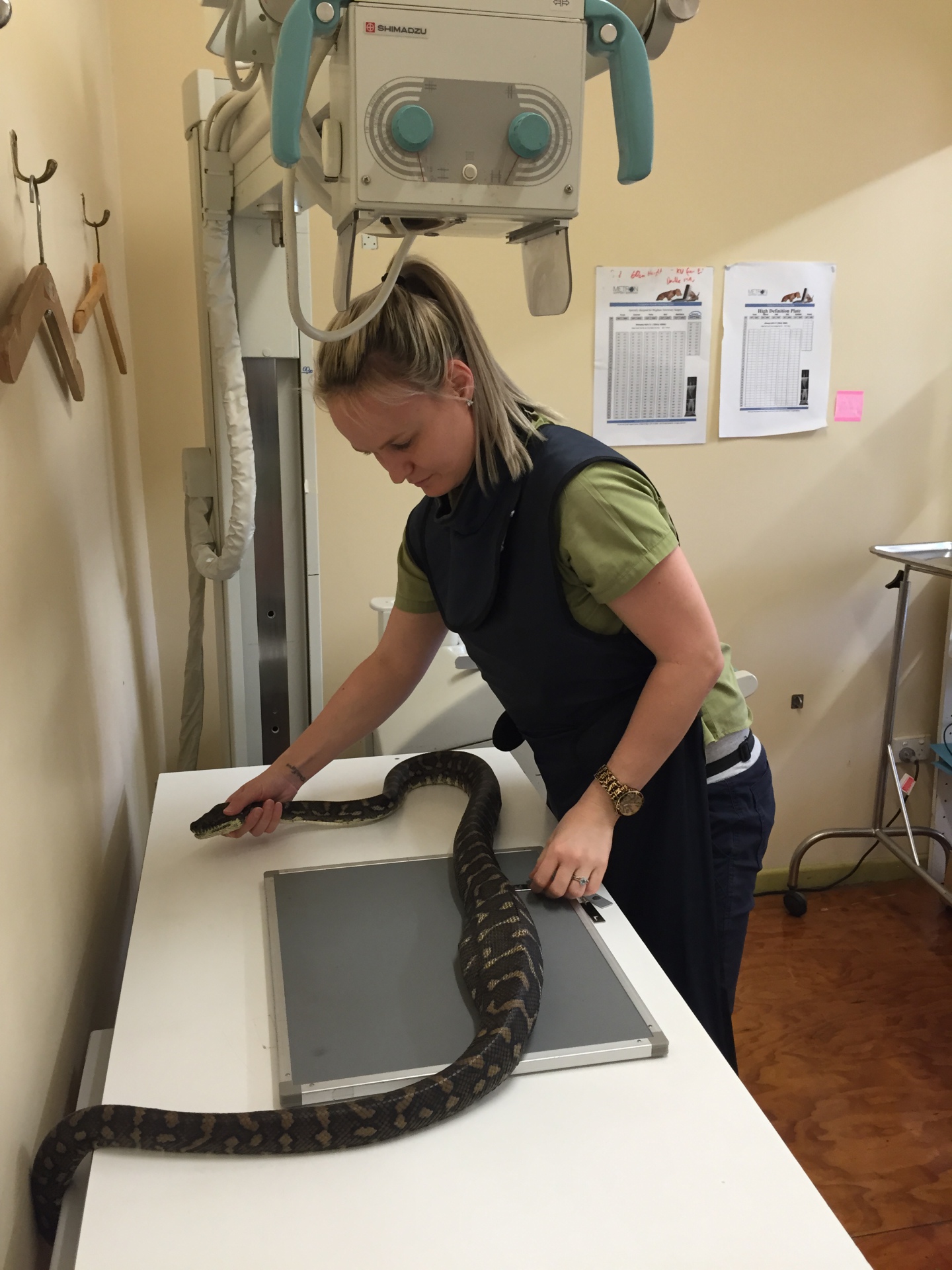 Bek, Vet Nurse (Cert IV in Veterinary Nursing)
Bek has been with Brighton Vet Surgery since 2013, briefly leaving in 2019 to gain more experience in wildlife and specialist medical nursing. Bek completed her Certificate IV in Veterinary Nursing in February 2018. Prior to working at Brighton Vets, Bek did Koala rescue and removed and relocated reptiles of the friendly and venomous varieties whose visits were not appreciated by the general public. 
At home Bek has two hairy and energetic Alaskan Malamutes, a budgie and a Woma Python.
Bek loves all creatures from fuzzy puppies and kitties (particularly smoodgie faces) to our native wildlife.
Bec, Vet Nurse (Cert IV in Veterinary Nursing)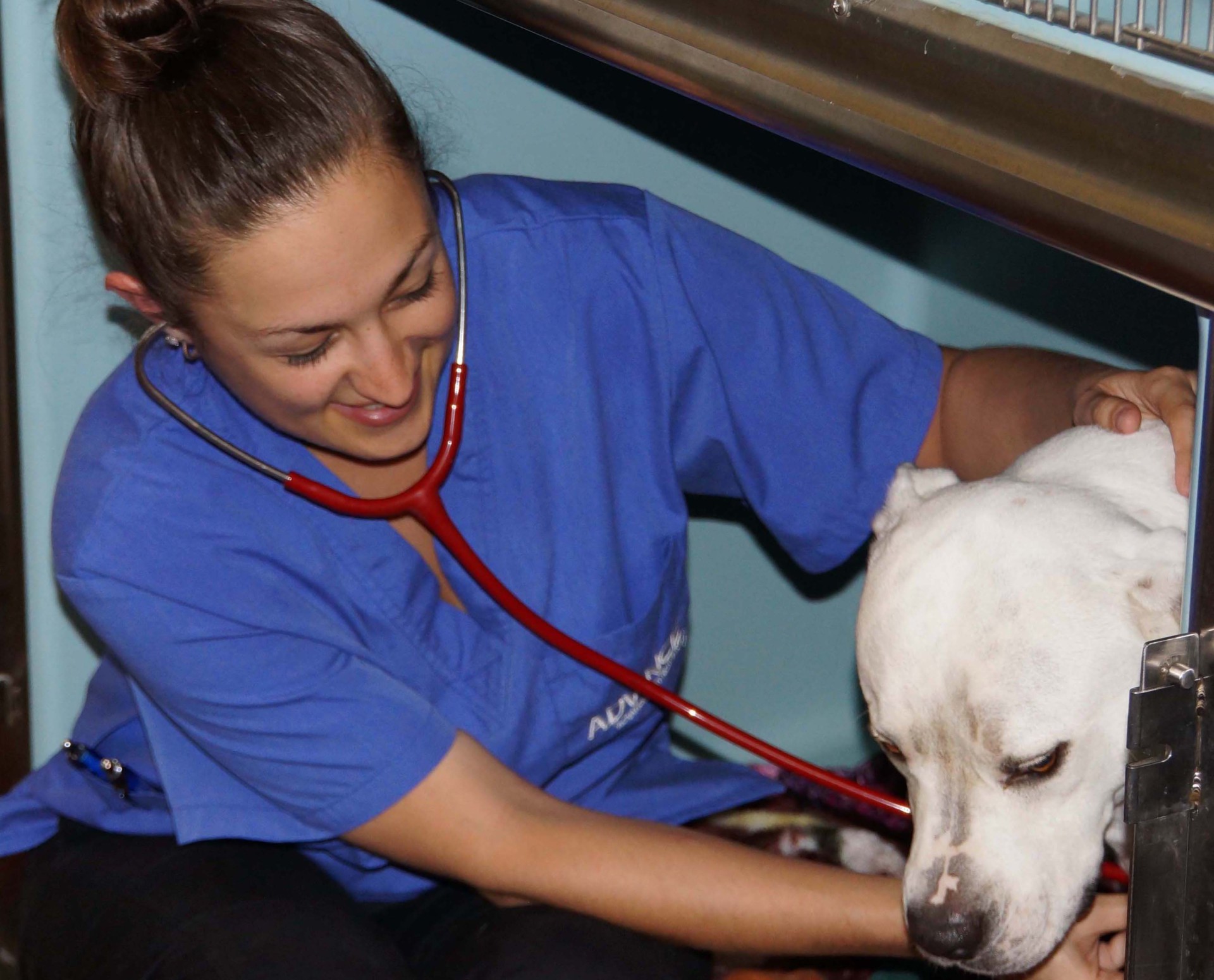 Bec has been a member of the Brighton Veterinary Surgery team since 2015. She was a relative newcomer to the industry prior to this, coming from a background in psychology and employee relations.  She completed her Certificate IV in Veterinary Nursing in Febraury 2018. Bec has recently returned from a year of leave to raise her new two-legged addition. 

Bec made the decision to start a career as a Vet Nurse after long-term volunteering with the RSPCA, looking after injured wildlife and dogs and cats in care. Bec has two fur-babies of her own, in the form of two snuggly, coach potato doggies.

She loves to talk about anything animals, so make sure you say hi next time you are in.